Aqua Creek Products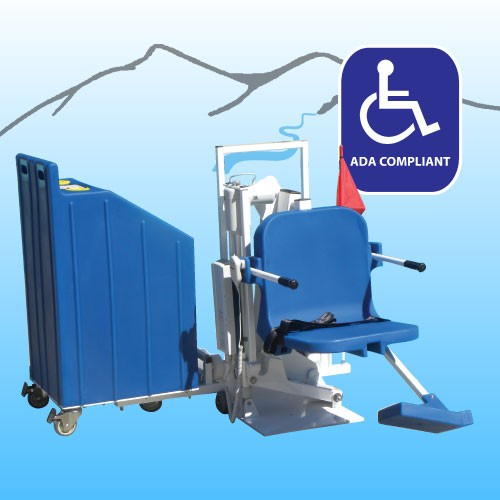 The Patriot Portable Pool Lift
The Patriot lift is the only completely portable aquatic lift independently verified to meet ADA standards. This lift is capable of lifting 375 pounds and remains the highest weight capacity of any portable lift on the market. The standard Patriot lift will accommodate up to a 12″ water draft.
When deployed and ready for use, the lift features a specifically designed seat allowing for the easiest lateral transfer from most wheelchairs, giving full freedom of access to the individual.
Click here for more information
The Revolution Lift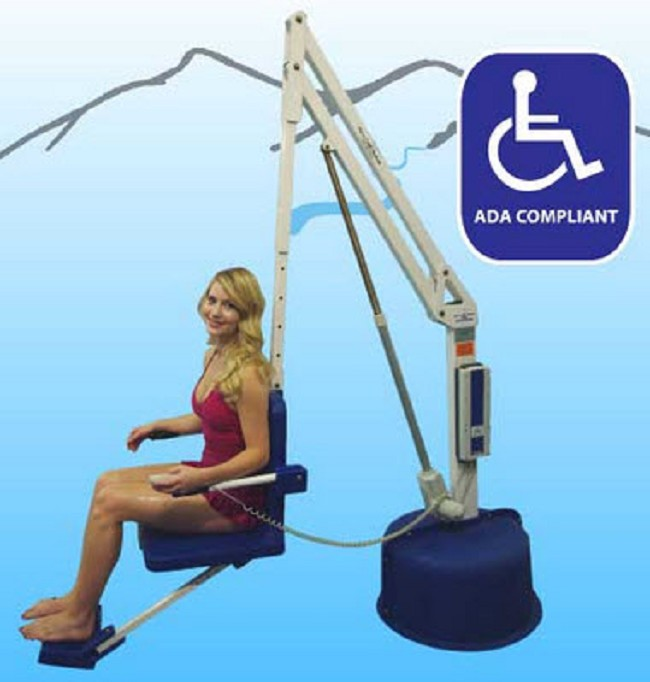 The Revolution pool lift is our most versatile lift and able to accommodate individuals up to 500 pounds. The variety of accessories available for this lift make the Revolution and ideal choice for hospitals and rehabilitation centers.
Like all Aqua Creek ADA verified lifts, the Revolution is designed to be self-operated by the individual user. With an easy to use 4 button handset, the user is able to control all movement and enjoy a fully independent aquatic experience.
The Revolution rotates a full 360 degrees in either direction providing versatility and access solutions.
The optional attachments include:Gurney Spineboard Sling Seat Wheelchair Attachment Cycle Attachment.
Click here for more information
The Scout 2 Pool Lift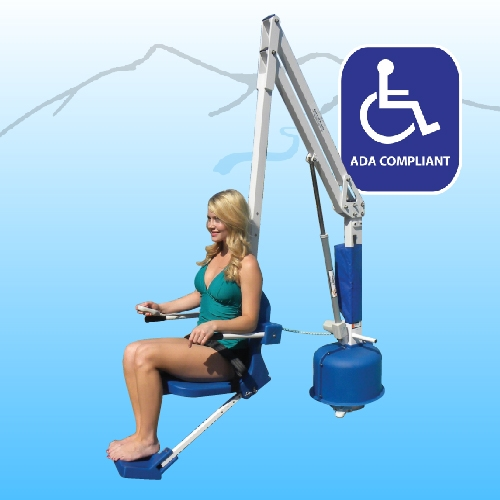 The Scout 2 pool lift features an adjustable height seat pole, robust base and a stronger actuator. These upgrades allow for a weight capacity of 375 pounds. This pool lift will accommodate most existing anchors by utilizing adapter sleeves. The optional pull-out leg rest may be used for greater clearance on raised pool and spa applications.
The Scout 2 is an ADA Compliant pool lift designed for in-ground anchoring. By limiting anchor installation costs, the Scout 2 is ideal for easy and affordable ADA compliance.
In addition the Scout 2 pool lift can rotate 360 degrees in either direction providing versatility and accessibility solutions.